Some scurvy charlatan on Wikipedia was foolish enough to contradict my extensive comic book knowledge. Moreover, he/she/it DARED to accuse _me_ of vandalism. So, to prove my assertion that Issue
#75
was when
Ninja High School
started being printed in full color, I present the following pictures:
First, the front cover of issue 74. You'll notice the "74" in the upper left corner; That's how you can tell.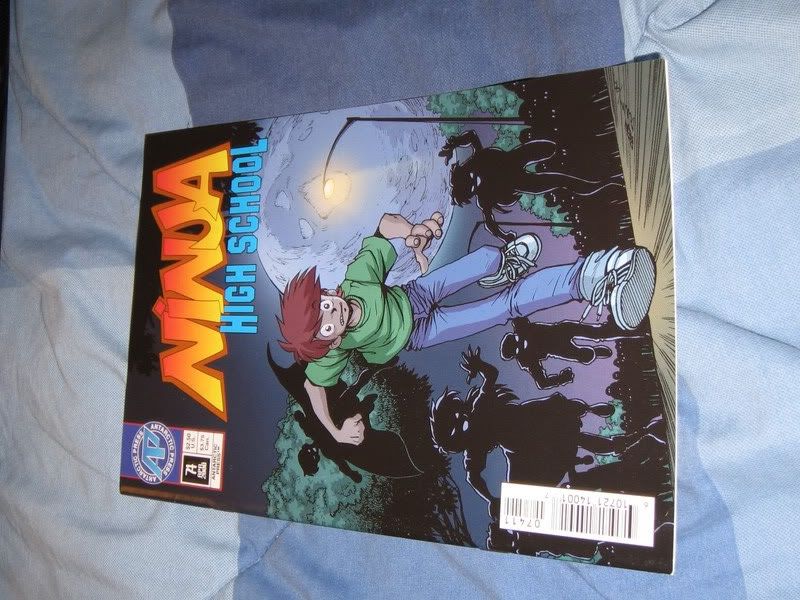 Opening the book, we see only black and white.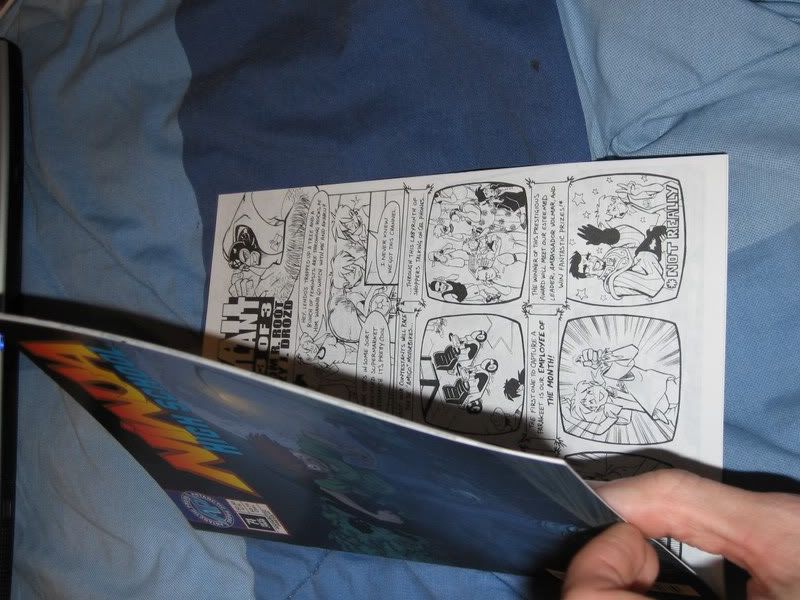 Turning to the back cover, we see an add for the next issue. A superstitious mind might take those words "MONTHLY FULL COLOR" to be an omen of sorts.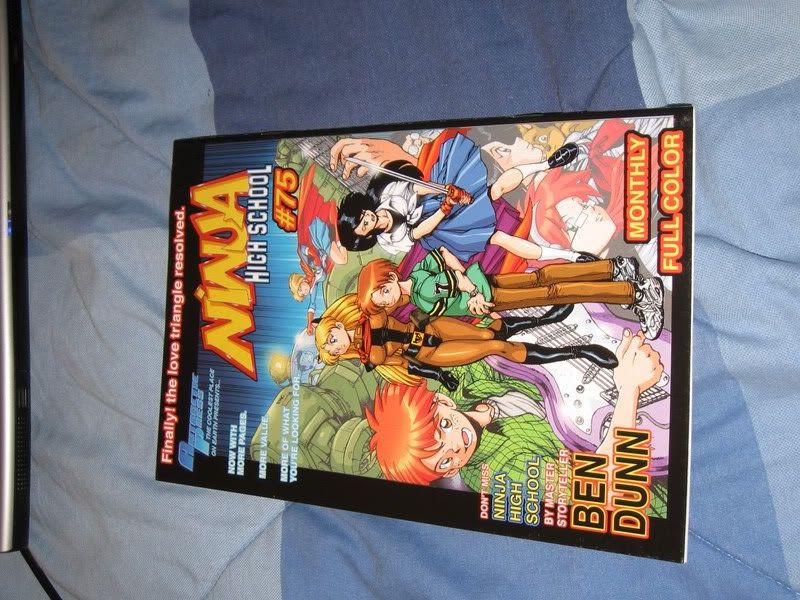 Next, we see the front cover of issue 75. Again, the number "75" is a subtle clue.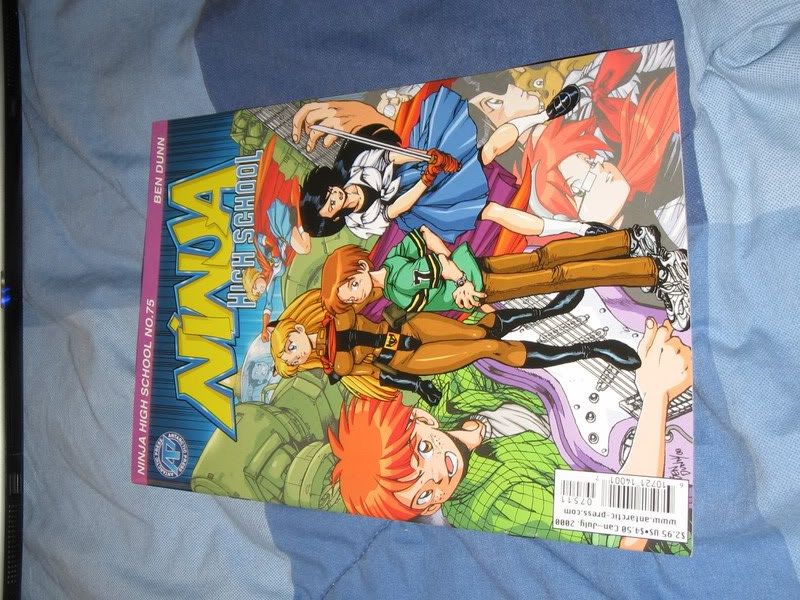 And what do we see when we open the book?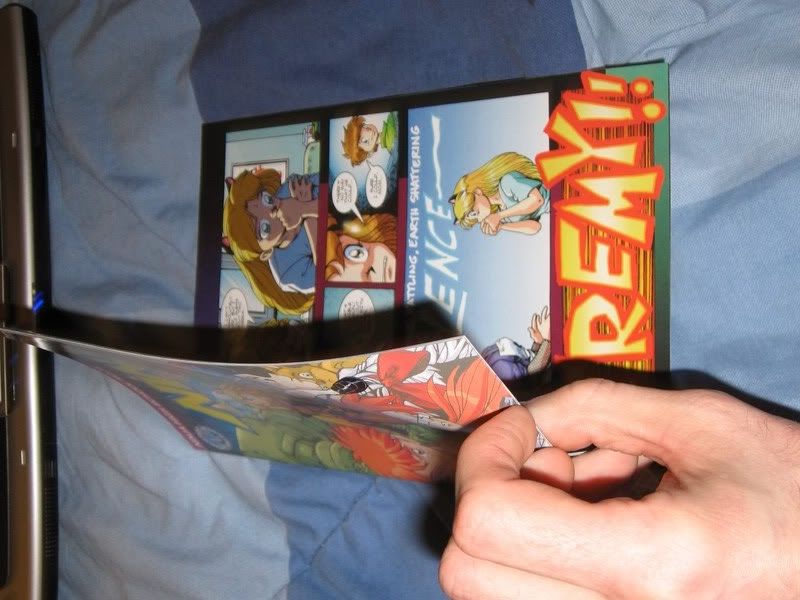 Moving right along, here's issue 101: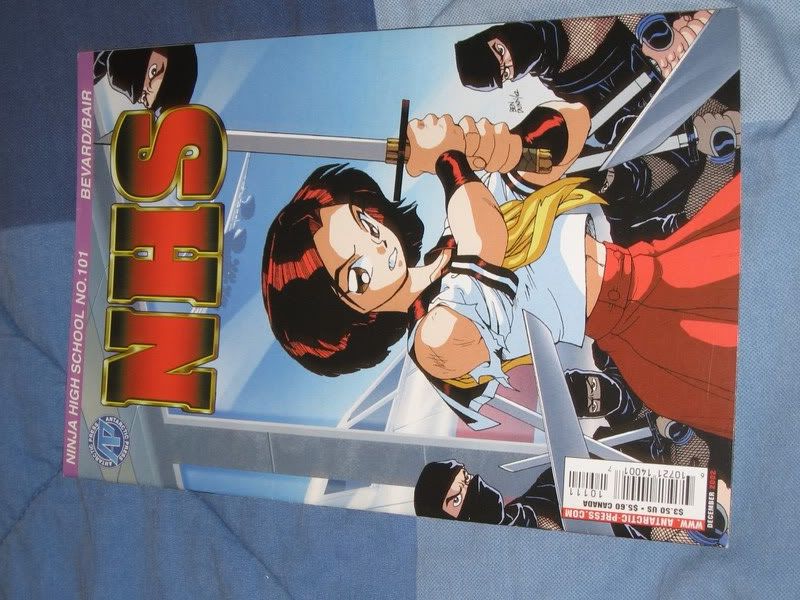 When we open it, again, we see black and white.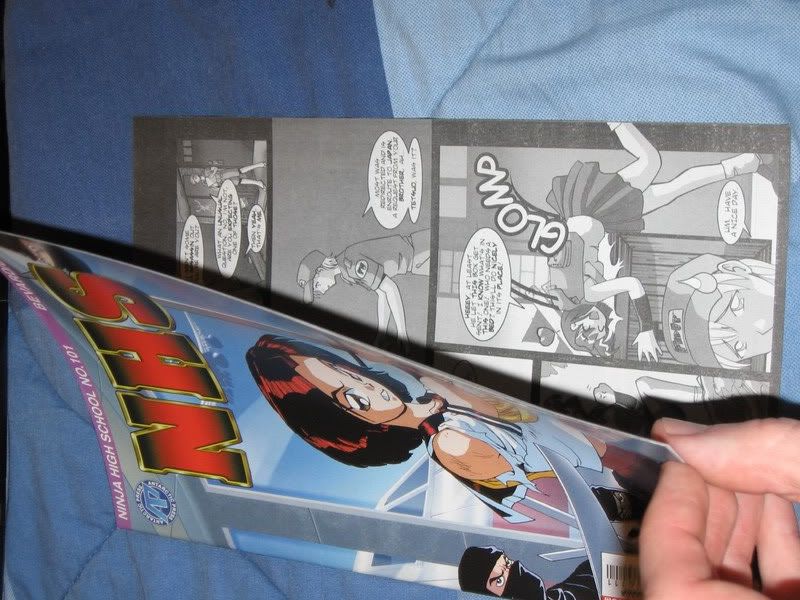 In conclusion, if you're going to argue with me, don't be a jackass about it. I'm half tempted to dig out the "Perfect Memory" specials and rewrite the whole damned article out of pure spite, but it's late.
Addendum:
You may think I was unreasonably harsh in correcting the bozo in question, but believe me, it was necessary. Wikipedia is like prison: If you show weakness, the other editors will shiv you and steal your pudding cup.